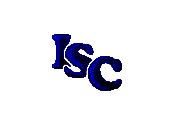 Welcome to
Intex Systems Corp.
Shovel and Case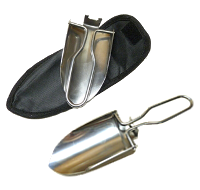 Folding Stainless Steel Shovel and soft case with belt loop

Shovel folds down to 5 1/4" for easy carrying and storage. Flip up the metal handle and snap it into place to use. Weights only 4.3 oz
Approx. Dim: length - 5", Wide - 2 1/2", Handle - 3 3/4"

Price ............ $8.95
Shipping ....... $3.95
Vintage A.H. Pro Patch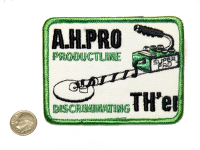 Vintage A.H. Pro Embroidered Patch
These original vintage, never sold, A.H. Pro embroidered patches They were manufactured in the 1980s. There is a limited inventory of these. Buy one now. The dime coin is shown as a size comparison and not included.
Price ........... $1.95
Shipping ....... $0.50